Junk Removal Long Beach, Ca
Our goal at Junk Removal Pros Long Beach is to provide an affordable and easy solution for those who are in need of junk removal services in Long Beach, Ca. We always do our best to make sure that as far as possible, any waste that we pick up is properly recycled or donated, with the remaining junk being disposed of lawfully in the nearest appropriate landfill.
Call us today for your free quote 562-553-8161
Why Are We Long Beach's Top Choice for Junk Removal?
Honest & fair quotes

Competitive rates

Fast service

We do our best to work with your schedule

Ethical junk removal service

Reliable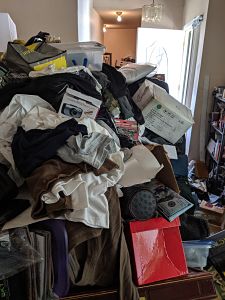 Hoarder Clean Outs
Whether your space has gotten out of control, it's a family member's home that needs clearing out, or your last renter left without clearing out all their belongings, we can take care of all the work for you.

It's as simple as showing us the room or rooms to clear out and we will get to work. When we are finished, you'll have all your space back and ready to be repurposed as you please.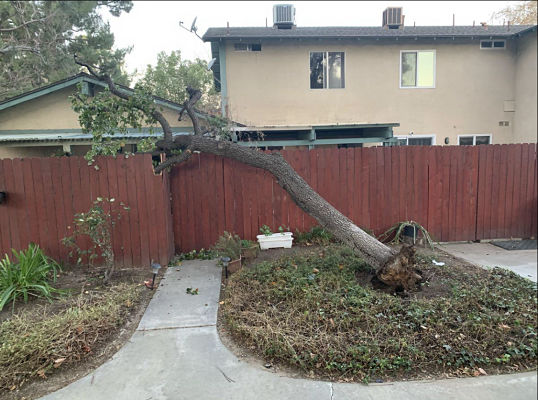 Yard Waste Removal
Whether it's full leaf cleanup or you have debris from trimmed or choppedTrees, we have experience in hauling it away. We also offer storm cleanup services and can help you make light of the work involved in cleaning up your property with downed trees or scattered debris.
Feel free to give us a call and we can take care of your yard cleanup and handle all the labor and dirty work for you.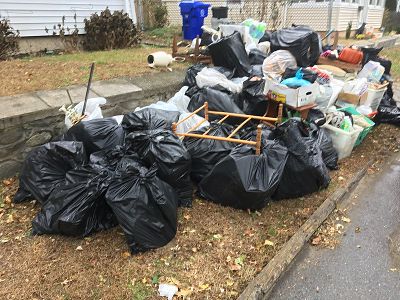 Trash Removal
We are here to help you get rid of your trash. We offer trash removal for commercial and residential clients. Junk removal Long Beach offers safe and quick trash pick up service
Whether it is a regular scheduled trash collection service or help cleaning up after an event or removing trash after a party or celebration, we can drive by with our junk pick up truck and haul it all away.
Anytime there is construction or you are remodeling your property, there is going to be a lot of leftover construction waste. We can help with construction debris removal and we can dispose of things like unwanted tiles, junk carpet, old decking material, drywall, or discarded packaging.
Instead of renting a dumpster and having to carry all the items into it and it be an eyesore on your property and annoy your neighbors for a time, give us a call and we will haul it all away for you without you having to lift a finger. You may be surprised to find out how reasonable and affordable it is and the best thing is, we do all the heavy lifting for you.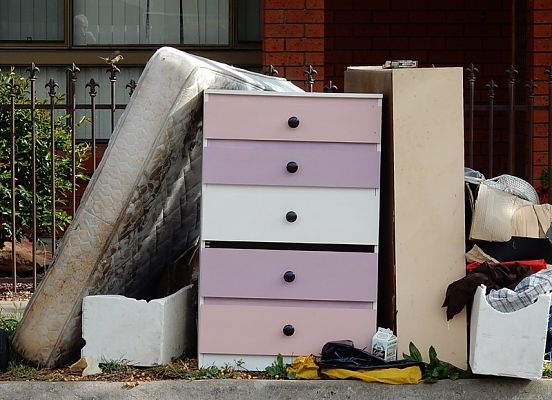 Getting rid of an old mattress can be a real pain. They're big, they don't cooperate very well when being moved, and they can be hard to lug downstairs or through doorways and corners. We have many years experience of removing mattresses safely and from some very difficult to access spaces for example apartments without elevators.
We are here and ready to help you with our local mattress removal service. We will ensure it is removed safely, either from a room in your property or we can pick it up from your yard or curbside if you already have it outside.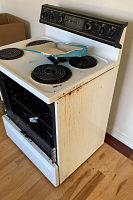 Appliance Removal
If you have old appliances sitting around your home or you have just purchased something new and quickly need your current appliance removing, we are here to help you.
Our team can safely and quickly remove any old appliances. We pride ourselves on following all local and state requirements in safely disposing of them properly.

We get a lot of calls for treadmill removal and to haul other unused or broken exercise equipment, like elliptical machines, exercise bikes, weight machine or weight benches.

If you need appliance removal, give us a call today and we will be happy to help you.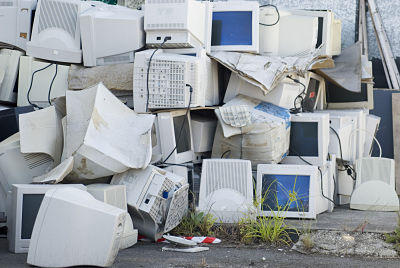 The world of technology is developing faster and faster. That is a constant supply of new and better technology and it is becoming more frequently that we feel the need to update our laptops, televisions, phones, And other technology items.
The problem becomes of what to do with the items we are replacing. Not only should they be recycled when feasible, many of these items contain materials that have to be disposed of safely. For example the newer LCD TVs have various gases and materials in them that would be toxic if not disposed of correctly and safely.
We are here to help, give us a call today for your free quote.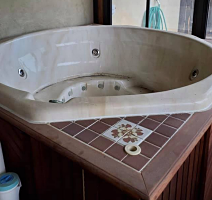 Hot Tub Removal
Maybe your hot tub or spa has broken and is beyond repair or perhaps you have purchased a new one and you need to figure out how to have your old hot tub removed. Some times these jobs require some light demolition work, we can take care of most of these jobs and do so with safety in mind.
You can finally see your old hot tub hauled away and space can be yours to enjoy again or ready for installing something new and better. Give us a call today for more information and your free quote.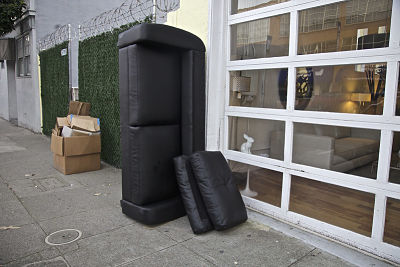 Furniture Removal
Junk removal Long Beach carries out removal of furniture as part of our offerings. We recognize how much of a nuisance it can be to have old or unwanted furniture lying around your property.
Our teams have years of experience removing unwanted furniture and take extra care removing large items so as not to damage any walls or property during the removal process.
For old furniture that is still in usable condition we work with the local community to re-purpose or recycle as much of the furniture as possible so that it can not only go to someone in need of it but to limit unnecessarily adding more to the local disposal sites. For all your furniture removing needs, give us a call today and we will do all the heavy lifting for you.
We proudly serve and support the local Long Beach community of citizens and local small businesses. We have been a part of this community for many years and have helped hundreds of people with the junk removal need.
Give us a call today at 562-553-8161 for your free estimate and find out how easy and quickly you can have your junk haul away done.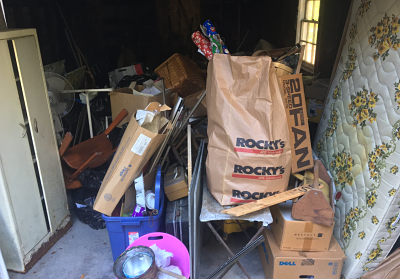 Garage Clearouts
We've all done it, not known what to do with clutter or old items and we have dumped it in the garage until we can figure out what to do with it. Overtime these items collect up and before you know it it's just one huge clutter and mess taking up space. Space that is supposed to be used for your car and for you storing items that you want easy access to but not necessarily in your house.
We have been able to help many customers who were in your shoes before they reached out to us too. We can haul away junk that you specify and organize into a pile. Or, if you want to take a few valuable items that you want to keep and put them to one side, we are happy to completely clear out the rest of the clutter so you can claim your garage back for its original intended purpose.
Call us today to have you space back and be rid of all your clutter.
Long Beach Junk Removal
Junk removal Long Beach proudly serves the Long Beach community of California for all of its junk pick up and junk hauling services. We offer a Full range of junk removal services for both commercial and residential customers. Where possible we provide same day service and prioritize both your safety and the safety of our junk removal company teams.
If you've been thinking, I need junk removal near me, that's us. Give us a call today and find out how easy we make it to solve your junk removal problem.
Our teams are fully trained and follow strict safety protocols to ensure your property is protected and safe during your junk removal service work. Especially during these times, we can provide curbside pick up and contactless service for many junk pick up services.
We know from years of experience how life changing it can be to reclaim your space back after years of clutter or to see your renovations finally in place and all the debris a mess finally gone. You can count on our junk removing service for exceptional customer service, a quick response, and competitive pricing.
You can count on us to haul your junk away and take that load off your to do list. Junk removing should not be a burdensome or time consuming task. We will work with you to either collect designated Items that you have placed in an area for junk pickup or we can haul junk away from an entire room, garage, or even help with a house clear out. We work fast and efficiently when we haul junk. All you need to do is let us know what junk to load up and it will be in our junk removal truck in no time.
We have helped hundreds of customers with every kind of junk, trash, debris, and furniture removal job and are proud to know we were able to help them solve the problems with clutter or unwanted junk. Hauling junk is our specialty and we are here to help you so give us a call today for a free estimate and see how quickly you could have your junk be gone forever.
Unfortunately, we can't offer free junk removal because we have costs to cover for the disposal of the items, transportation, and wages. But we can offer you an alternative to 1800 got junk and the other franchises. When you choose to hire us, you're supporting local businesses and helping support local families in the process.
Call us today for your free quote 562-553-8161